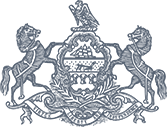 Grants
Upon approval by the Supreme Court of Pennsylvania, the IOLTA Board distributes the IOLTA interest collected and other revenue sources to non-profit organizations, law school administered clinical and externship programs, and administration of justice projects all of which provide civil legal services free of charge to low-income and disadvantaged Pennsylvania residents.
The IOLTA Board awards grants in the following categories. Click on the links below to view eligibility & application deadlines.
If you have questions about the IOLTA Board's grants process, please contact Jim Swoyer, IOLTA's Grants Manager, at James.Swoyer@pacourts.us.