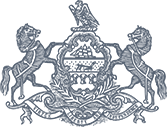 Grants
The Pennsylvania IOLTA Board carries out its mission to financially support the delivery of civil legal aid to low-income and disadvantaged Pennsylvanians through the careful administration of various revenue sources, both court-directed and legislatively-directed. Upon approval of the Supreme Court of Pennsylvania, the IOLTA Board makes grants annually to qualified legal aid organizations across the state, Pennsylvania's nine law school clinical and externship programs, and administration of justice projects, all of which provide legal assistance to low-income individuals and families facing a civil legal crisis where basic human needs, such as shelter, food, medicine and safety, are at stake.
The IOLTA Board awards grants in the following categories. Click on the links below to view eligibility & application deadlines.
If you have questions about the IOLTA Board's grants process, please contact Jim Swoyer, IOLTA's Grants Manager, at James.Swoyer@pacourts.us.