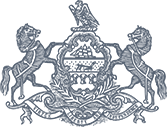 Interest Rate Certification
The IOLTA regulations in Title 204 of the Pennsylvania Code (204 Pa. Code 81.106) requires eligible financial institutions to pay a rate of interest or dividend on IOLTA accounts not less than the highest rate of interest or dividend generally available from the financial institution to non-IOLTA customers when the IOLTA Account meets the same minimum balance or other eligibility qualifications.
Compliance with this rule requires each eligible financial institution to file a Interest Rate Certification Form with the IOLTA Board. It is the responsibility of the financial institution to file a new Interest Rate Certification Form when the information previously provided to the IOLTA Board becomes inaccurate.
Review the Financial Institution Guidance Bulletins on our Bank Guidance Resources page for information regarding your institution's IOLTA compliance requirements.  If you have any questions regarding these requirements, please contact James Blythe, IOLTA Board Compliance Manager, at James.Blythe@pacourts.us.