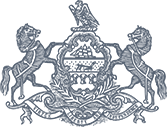 Board Meeting Schedule
The IOLTA Board meets four times annually. As future meetings are planned, the schedule below will be updated.
Thursday, March 22, 2018 — Harrisburg, PA
Tuesday, May 8, 2018 — Pittsburgh, PA
Tuesday, September 25, 2018 — Philadelphia, PA
If your attendance at a Board meeting requires an accommodation, please visit our ADA Policy page.