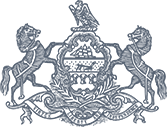 FDIC Insurance
FDIC Insurance for IOLTA Accounts
Funds held in an IOLTA account are FDIC-insured up to $250,000 per client, assuming that the client has no other accounts with the banking institution.
The FDIC has issued at least two advisory opinions regarding the insured status of IOLTA deposits:
Under Rule 1.15 of the Pennsylvania Rules of Professional Conduct, it is the responsibility of the lawyer to identify IOLTA accounts as IOLTA accounts, and also the responsibility of the lawyer to maintain complete records regarding the funds, including ownership thereof.  The IOLTA designation is sufficient to disclose the existence of a fiduciary relationship.
Additional information regarding the Federal Deposit Insurance Corporation and deposit insurance can be found at www.fdic.gov.