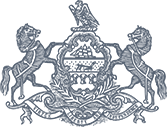 FDIC Insurance
FDIC Insurance for IOLTA Accounts
Funds held in an IOLTA account are FDIC-insured up to $250,000 per client, assuming that the client has no other accounts with the banking institution.
The FDIC has issued at least two advisory opinions regarding the insured status of IOLTA deposits:
Under Rule 1.15 of the Pennsylvania Rules of Professional Conduct, it is the responsibility of the lawyer to identify IOLTA accounts as IOLTA accounts, and also the responsibility of the lawyer to maintain complete records regarding the funds, including ownership thereof.  The IOLTA designation is sufficient to disclose the existence of a fiduciary relationship.
Special Considerations for Sweep Accounts
Some lawyers use sweep account arrangements for their IOLTA accounts.  In a sweep account arrangement, some funds are maintained in the IOLTA checking account, and the funds actually in the IOLTA checking account are covered by FDIC insurance in accordance with applicable regulations.  Deposited funds above a limit established or negotiated by the banking institution are "swept" into an alternate investment vehicle, which must consist only of United States Government Securities or the "sweep" must be fully collateralized by United States Government Securities. Specific investment vehicles will vary among banks.  Lawyers using sweep account arrangements should take reasonable steps to assess the structure of the particular sweep arrangement and the safety of the investments used in a sweep account arrangement before placing IOLTA funds into a sweep account.  Provided that the sweep arrangement is properly structured and secured, it may be prudent for a lawyer to consider using a sweep account if the lawyer is holding funds of a client or third party in excess of applicable FDIC insurance limits.
Additional information regarding the Federal Deposit Insurance Corporation and deposit insurance can be found at www.fdic.gov.