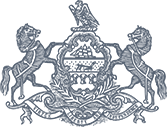 Attorney Compliance
Attorneys licensed in Pennsylvania are required to report to the Disciplinary Board any and all bank accounts in which Pennsylvania client funds were held. In conjunction with this annual reporting requirement, the IOLTA Board runs a compliance check on all Pennsylvania attorneys. This process quickly identifies attorneys that are not in compliance with Pennsylvania Rule of Professional Conduct 1.15.
Did you receive a letter from us?
If you received a letter from us, it means you reported an IOLTA account that the bank has not reported to us or you reported an exemption that the Board did not grant. Please be in touch with us as quickly as possible so we can help you resolve the discrepancy.
The IOLTA Board will refer to the Office of Disciplinary Counsel the name, address and circumstances surrounding any lawyer who, not being exempted from the maintenance of an IOLTA Account, fails or refuses to comply with the IOLTA provisions of Pa.R.P.C. 1.15 and the IOLTA regulations.