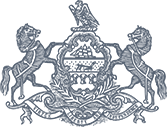 Apply for an Exemption
Exemptions
Exemptions are not automatic. A judicial official may submit a written request for exemption with respect to the maintenance of a MJ-IOTA account. All requests by a judicial official must be made on the judicial official's official letterhead, and all requests must set forth in reasonable detail the basis for the requested exemption.
Exemption categories:
Low balance
If the average daily balance of your current IOLTA account, as measured over twelve months, is less than $5,000, you may request an exemption.
Bank service charges routinely exceed the income
If the bank service charges assessed on your current IOLTA account routinely exceed the interest earned, you may request an exemption.
Extreme Impracticality
See 204 Pa. Code 81.307(3).
Other compelling and necessitous reasons
See 204 Pa. Code 81.307(4).
How Do I Apply for an Exemption?
Send a written request to the IOLTA Board's executive director. Identify the exemption category for which you are applying and explain why you qualify. For a low balance exemption or excessive service charges exemption, you must include bank statements for your current IOLTA Account from the last twelve months.