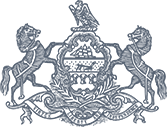 Support Us
Bank with a Platinum Leader Bank
The simplest way to support IOLTA's mission is to maintain your IOLTA account at a Platinum Leader Bank, which pays 1%, a premium yield, on IOLTA Accounts.
View All Platinum Leader Banks »
Volunteer with an IOLTA Grantee
There is one legal aid lawyer for every 6,415 people living in poverty. Pro bono representation by private attorneys is an enormously valuable supplement to the services of civil legal aid programs. Contact one of IOLTA's grantees and volunteer to handle a case.
Search for Pro Bono Opportunities »
Donate to Support Civil Legal Aid
Each year, the IOLTA Board awards grants which support the provision of civil legal assistance to low-income and disadvantaged Pennsylvanians. Your donation to the IOLTA Board will support these grants and is tax deductible as the IOLTA Board is a 501(c)(3) organization operating under the jurisdiction of the Supreme Court of Pennsylvania.
Direct Class Action Residual Funds and Cy Pres Awards to the IOLTA Board
Pennsylvania Rule of Civil Procedure 1716 requires that no less than 50% of class action residual funds be directed to the IOLTA Board. Class action cases like legal aid offices promote "access to justice", the nexus attorneys and judges rely upon for directing cy pres awards to the IOLTA Board.