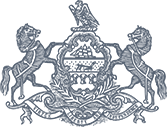 General Guidelines & Reporting
At least quarterly (preferably monthly), each financial institution must remit any interest earned on IOLTA accounts to the IOLTA Board in the form of an automated clearinghouse (ACH) transfer on or before the 10th business day following the close of the period.
At the time interest is remitted, an interest remittance report must be sent by email to the IOLTA Board. The interest remittance report should be provided in an Excel format and directed to iolta.remit@pacourts.us.