Gretchen L. Kelly, Esq.
Chair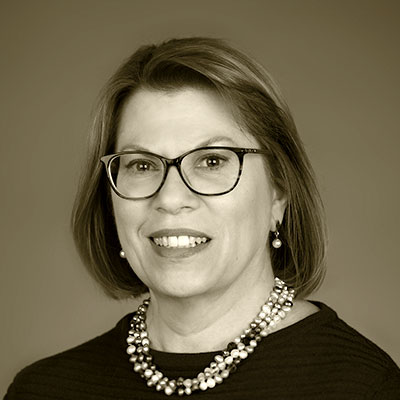 THE PNC FINANCIAL SERVICES GROUP, INC.
The Tower at PNC Plaza
300 Fifth Avenue
Pittsburgh, PA   15222-2401
Second Term Ends: September 1, 2020
Gretchen Lengel Kelly, Esq. is Managing Chief Counsel of Real Estate/Realty Services for the PNC Financial Services Group, Inc. Ms. Kelly manages a team of approximately 20 legal professionals who support the commercial real estate finance businesses within the corporation. She also supports PNC Realty Services, which manages PNC's owned and leased facilities, and assists with commercial real estate matters within other areas of the corporation. Ms. Kelly has over 30 years' experience as an attorney. Prior to joining PNC, she was a partner in the real estate practice group at Reed Smith in their Pittsburgh office. Ms. Kelly is active in the Allegheny County Bar Association, formerly serving as Chair of the Women in the Law Division and a past officer of the Real Property Section. From 2010 to 2016, she served on the Audit Committee of the Allegheny County Bar Association, and served on its Gender Equality Committee for over a decade.
Previously, Ms. Kelly spent two terms on the Board of Directors of Allegheny Health Choices, Inc., a not-for-profit agency dedicated to supporting the provision of high-quality mental health and alcohol and substance abuse treatment in Western Pennsylvania, where she served for several years as Secretary and then Vice-Chair. She was the 2012 recipient of the Celebrate & Share Woman of Achievement Award in Real Estate Law. Ms. Kelly graduated with highest honors from Lehigh University and earned her Juris Doctorate, cum laude, from Duquesne University School of Law. In 2014, Ms. Kelly was appointed by the Supreme Court of Pennsylvania to the Pennsylvania IOLTA Board. She served as Vice-Chair for two years before she was appointed as Chair in 2018.