Vanessa Garrett-Harley, Esq.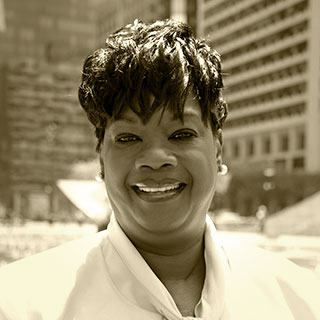 City of Philadelphia Law Department
1515 Arch Street, 16th Floor
Philadelphia, PA 19102
First Term Ends: September 1, 2021
Vanessa Garrett Harley, Esq. serves as Deputy Managing Director for Criminal Justice and Public Safety for the City of Philadelphia. Previously, she served as Chair of the Social Services Group in the Philadelphia Law Department. In that capacity, she managed the Child Welfare Unit, the Health and Adult Services Unit, and the Health Insurance Portability and Accountability Act (HIPAA) Unit.
Ms. Garrett Harley joined the Child Welfare Unit in 2002, was promoted to Divisional Deputy City Solicitor in 2003 and ultimately to Chair in 2007. Prior to working in the Child Welfare Unit, she was a Deputy City Solicitor in the Major Trials Division of the Claims Unit of the Law Department. In October 2010, Ms. Garrett Harley assumed the position of Deputy Commissioner of the Children and Youth Division in the Department of Human Services (DHS), where she was responsible for child welfare services in the hotline, intake, ongoing services, and adoption divisions. Ultimately in August 2014, she was appointed as the Commissioner of DHS. Ms. Garrett Harley is a graduate of Georgetown University in Washington, D.C. with a dual major in Government (Public Administration) and Sociology. A lifelong Philadelphian, she received her Juris Doctorate from Temple University School of Law. Ms. Garrett Harley was appointed by the Supreme Court of Pennsylvania to serve on the Pennsylvania IOLTA Board in July 2018.