Samuel W. Milkes, Esq.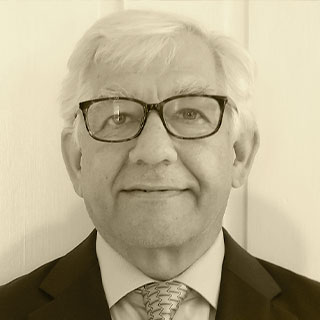 Carlisle
Second Term Ends: September 1, 2026
Samuel W. Milkes, Esq. was the Executive Director of Pennsylvania Legal Aid Network, Inc., the umbrella for the statewide civil legal aid system, from 2001 to 2020. During his tenure at PLAN, Inc., the organization played a major role in the passage of the Access to Justice Act and its amendments, bills which provide an additional mechanism for helping to fund civil legal aid through filing fee surcharges. Mr. Milkes advocated for funding and support from multiple sources including the Pennsylvania General Assembly, and also partnered with civil legal aid programs, the Pennsylvania Bar Association, private bar, and the AOPC.
Previously Mr. Milkes served as the Executive Director of the Community Justice Project (1993-2001), Executive Director of Central Pennsylvania Legal Services (1988-1992), and Deputy Director of Legal Services, Inc. (1983-1988). He was a part-time Assistant Public Defender in Cumberland County for ten years, while also a partner in the Carlisle firm of Jacobsen & Milkes. Mr. Milkes has litigated many cases, including family law, public benefits, housing, and impact cases. Mr. Milkes' undergraduate degree was awarded by Arizona State University and he earned his J.D. from Indiana University at Bloomington. Mr. Milkes retired as Executive Director of PLAN, Inc. effective March 31, 2020 and now engages in consulting with non-profit organizations. He was appointed by the Supreme Court of Pennsylvania to the Pennsylvania IOLTA Board in August 2020.