Dave Feidt, Esq.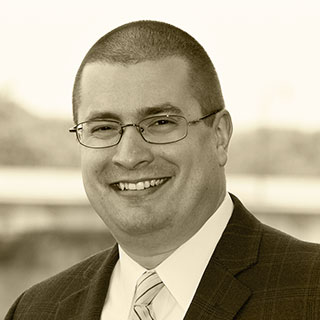 COMMUNITY NETWORKING RESOURCES, A MCNEES WALLACE & NURICK LLC SUBSIDIARY
Harrisburg
First Term Ends: September 1, 2023
Dave Feidt, Esq. joined Community Networking Resources, a McNees Wallace & Nurick LLC Subsidiary, in 2010. His primary areas of practice are issue advocacy, public affairs, business development, and consulting, with a specific focus on county and local level government. Prior to joining Community Networking Resources, Mr. Feidt worked for the Dauphin County Solicitor's Office on legal issues, including government contracting, real estate transactions, and the administration of elections.
Mr. Feidt currently serves as Chairman of the Derry Township Municipal Authority, which provides sanitary sewer service to six municipalities in southern Dauphin County. He is an active member of his local community and has served on a number of boards in the past decade. Mr. Feidt is a graduate of Elizabethtown College and received his Juris Doctorate from Widener University School of Law in Harrisburg. He was appointed by the Supreme Court of Pennsylvania to serve on the IOLTA Board in September 2020.