Kay Yu, Esq.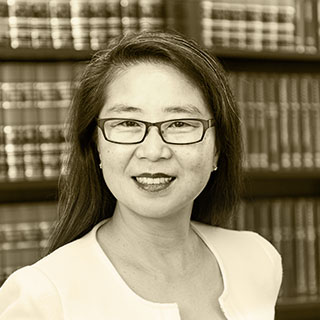 Ahmad Zaffarese LLC
One South Broad Street, Suite 1810
Philadelphia, PA 19107
First Term Ends: November 1, 2022
Kay Kyungsun Yu, Esq. is a Member of the Law Firm of Ahmad Zaffarese LLC. At Ahmad Zaffarese, Ms. Yu leads the Labor & Employment Practice Group for the firm, and focuses her practice upon complex civil litigation and employment law. Ms. Yu will also serve as the Voter Protection Director of the Pennsylvania Democratic Party leading up to the Presidential Election on November 3, 2020. Previously, Ms. Yu was appointed to serve as the Chairperson of the Philadelphia Commission on Human Relations by former Philadelphia Mayor Michael Nutter. The Commission convened a year-long series of 11 public hearings on intergroup tensions in Philadelphia's public schools after violence at a South Philadelphia High School resulted in the hospitalization of 26 Asian immigrant students in 2009. During that same period, Ms. Yu worked to overhaul and update Philadelphia's civil rights law, producing the first full restatement of the Fair Practices Ordinance since it was enacted in 1963.
In 2018, the Philadelphia Bar Association recognized Ms. Yu as a recipient of its acclaimed Justice Sonia Sotomayor Diversity Award. That same year, she was named Attorney of the Year by the Asian Pacific American Bar Association of Pennsylvania. Ms. Yu is a graduate of Columbia University and received her Juris Doctorate from Georgetown University Law Center. She was appointed by the Supreme Court of Pennsylvania to the Pennsylvania IOLTA Board in November 2019.